Wissen im Herzen: Ist das Higgs-Boson an meinem Übergewicht schuld?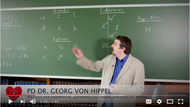 17.08.2016
Vor einigen Jahren entdeckten Wissenschaftler am CERN ein neues Elementarteilchen: das Higgs-Boson. Dieses Teilchen soll der Materie ihr Gewicht verleihen. Ist also das Higgs an unserem Übergewicht schuld? Eine Antwort von PD Dr. Georg von Hippel.
Cluster of Excellence PRISMA: On the Search for New Physics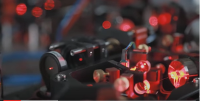 17.02.2016
The Cluster of Excellence PRISMA - Precision Physics, Fundamental Interactions and Structure of Matter at Johannes Gutenberg University Mainz (JGU) explores the fundamental questions that will tell us about what matter is made of, how it is structured, and how the universe evolved.
Festakt zum 70. Jahrestag der Wiedereröffnung der Universität Mainz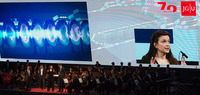 12.02.2016
Mit einem Festakt eröffnete die Universität Mainz die Feiern zum 70. Jahrestag ihrer Wiedereröffnung. Festlich eingerahmt durch Brahms' Akademische Festouverture und Bruckers Te Deum kam auch der Exzellenzcluster PRISMA als ein Highlight der JGU zum Glänzen.
Physik im Theater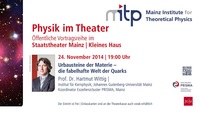 24.11.2014
Im Kleinen Haus des Mainzer Staatstheaters sprach Prof. Dr. Hartmut Wittig über die "fabelhafte Welt der Quarks" und die Methoden, mit deren Hilfe Theoretiker diese untersuchen und erklären.
Bildergallerie Konferenz LATTICE 2013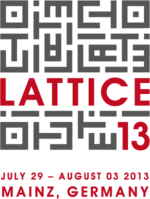 29.10.2013
Über 500 Physiker trafen sich im Sommer 2013 in Mainz, um auf der Konferenz LATTICE 2013 die neuesten Fortschritte auf dem Gebiet der Gitterfeldtheorie zu diskutieren; hier finden Sie Bildergallerien mit Impressionen von der Tagung.
More than 500 physicists met in Mainz in the summer of 2013 to discuss the newest progress in lattice field theory at the LATTICE 2013 conference; at the link below you may find picture galleries with impressions from this event.
ARD-Mittagsmagazin interviewt Mainzer Theoretiker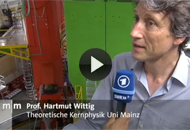 29.07.2013
Wie stabil ist das Universum? - Higgs-Boson - Gottesteilchen
Beitrag im ARD Mittagsmagazin am 29.07.2013
Wilson auf YouTube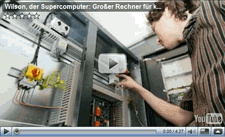 22. September 2009
Wilson, der Supercomputer - Großer Rechner für kleine Teilchen
"Welt der Physik"-Podcast mit Dr. Jens Kube, Deutsche Physikalische Gesellschaft (DPG).
Einweihung HPC Cluster Wilson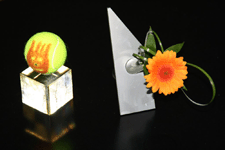 30.01.2009:
Neben Vertretern der Hochschulleitung und der Ministerialdirigentin Brigitte Klempt nahmen an der Einweihungsfeier "Wilson" interessierte Wissenschaftlerinnen und Wissenschaftler des Fachbereichs der Universität sowie befreundeter Universitäten teil.
HPC-Clusteranlage Wilson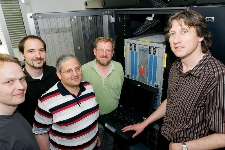 08.05.2008:
HPC-Clusteranlage wird während vier Tagen installiert - Gesamtkosten von 1,3 Millionen Euro. Im Bild das Team um Prof. Hartmut Wittig am Switch, der die komplette Anlage steuert.